GeoStruct offers a way to have insights in your usage on our cloud. This data is presented on an online data dashboard. There insights of the concurrency and activity of users of multiple months are presented.
This document is a short explanation on how to use the dashboard.
Usage
1. Signing in
To log in to the CloudData Dashboard, please follow the subsequent steps.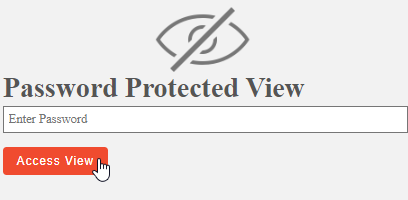 Figure 1: Image of the dashboard's login page


Open your unique

dashboard URL (starting with https://analytics.zoho.eu/).

Enter your password in the field.

Press "Access View"

.

You're now signed to the dashboard

and can view the different tabs and graphs/tables.
2. Exporting data
The online dashboard, additionally to visualising the data, also allows for exporting the data. Below is described how to do so.
Make sure the "Date" filter has been set as preferred.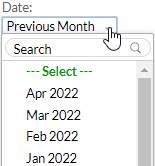 Figure 2: Image of the "Date" filter.
In a specific

data visual click on the "More Options" button in the upper right corner.

Select

"Export" followed by the data format you would like to export to.

.


Figure 3
:
Image of the "Export" button which can found under the "More Options" button.

Figure 4: Demonstration of where the More options can be found. The cursor will first need to be on the visual/table before the extra buttons will be showed.

When a data format has been selected, a

window will pop up at the right side. From this window the user can set a file name and optional password.

Please set this to your likings.





Figure 5: Image of an example of the "Export" menu. In this case, it's an export to an Excel worksheet.




Lastly, below in the window click on the green "Export"-button to download the file.