This new service allows IMS users to set up an external Azure container for saving files for certain functionality such as file Exports. This way anytime a user (in the same DB) generates an export file this will be saved in the Azure container.
2.
Location
Up to this day it has been implemented in:
- Tools => Reports => Network Export (NetworkExport.dll)
- FTTH => GlasDraad => Export naar FC (GlasDraadPlugin.dll)
-Having an account in Azure Blob Storage: Azure Blob Storage | Microsoft Azure
In Azure:
1. In the Azure portal, select Your storage account > Containers.
2. Select a container from the list.
3. Right of the main window and select the three ellipses associated with your container.
4. Select Generate SAS from the dropdown menu to open the Generate SAS window.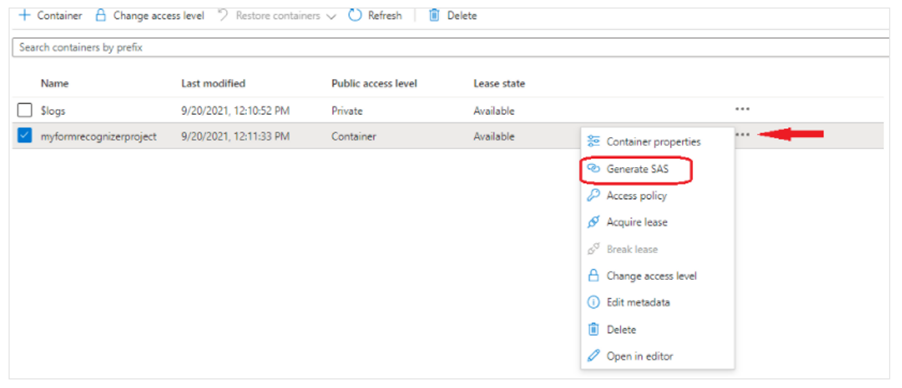 5. Select Signing method > User delegation key.
6. Define Permissions by selecting or clearing the appropriate checkbox. Make sure all permissions are selected.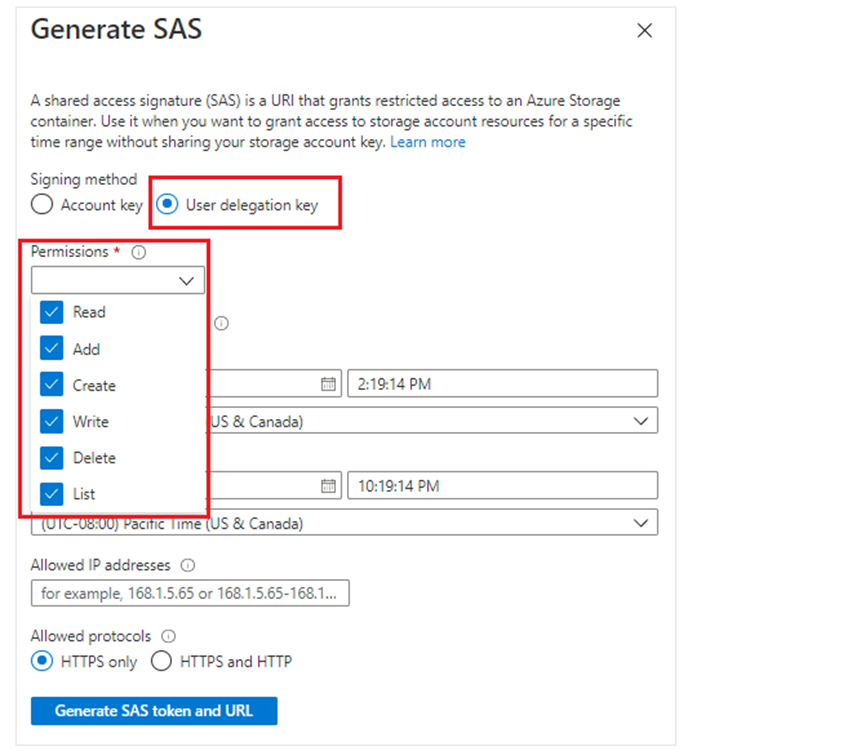 7. Specify the signed key Start and Expiry times. Since its for internal use only we can put an expiry date of years from now.
8. For Allowed protocols keep the default value HTTPS.
9. Select Generate SAS token and URL.
10. The Blob SAS token query string and Blob SAS URL appear in the lower area of the window. Save this URL for later.
11. Copy and paste the Blob SAS token and Blob SAS URL values in a secure location. They're displayed only once and can't be retrieved after the window is closed.
In case any of our clients want to access the container a new SAS token should be generated with the desired rights (depending on the users needs).
In IMS: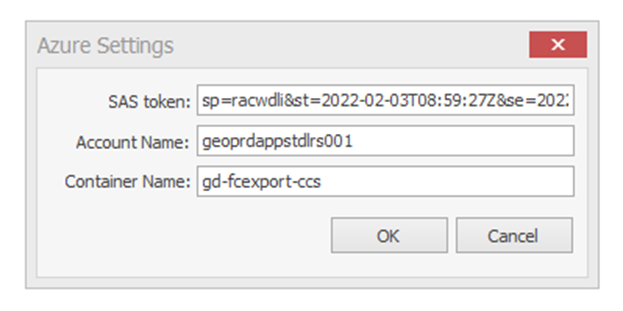 With administrator rights hold shift and click on any of the buttons where this module has been implemented (see Location ).
Then a small window like the following will appear where the appropriate fields can be filled:
When doing this the appropriate fields will be created in the target database. If those three fields are kept empty then the tool will ignore this functionality.
When accessing the container though Microsoft Azure Storage Explorer all saved files will appear: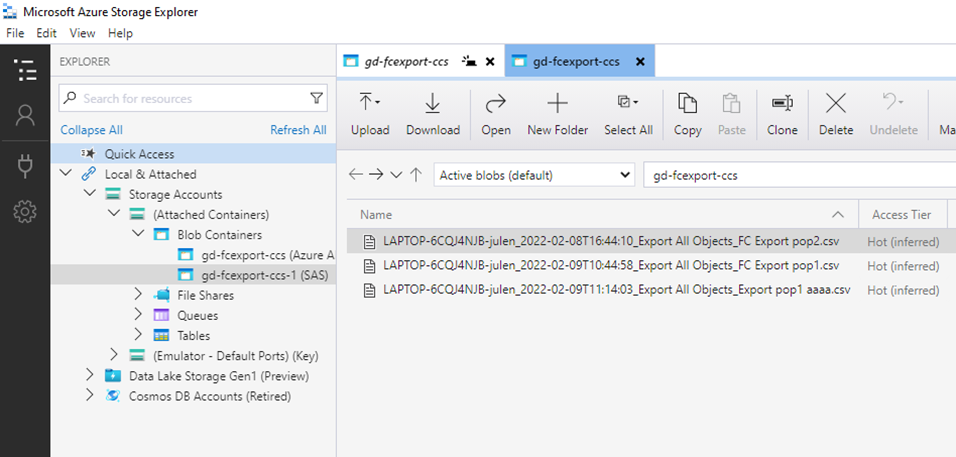 In properties of the file we can find generated metadata that could be use for future automation: